Join the UK's largest parcel pick up and drop off network
The Collect+ network allows customers to Collect, Send and Return parcels easily and conveniently at over 10,000 stores across the UK.
Collect+ are proud to work with some of the leading parcel couriers and retailers, giving customers access to the brands they know and love such as eBay, Amazon and Wish.com.
Joining the network will bring a new demographic of customers into your store and you can earn commission for each parcel scanned.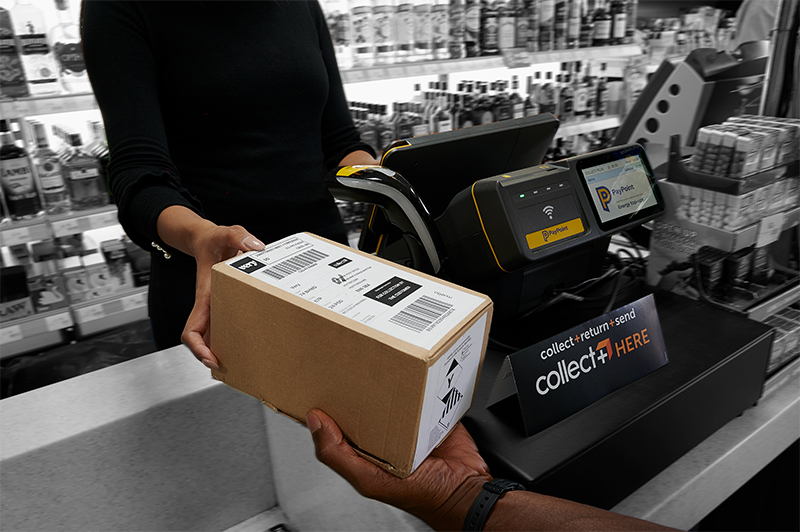 Why choose PayPoint?
Market leading network - Join over 10,000 stores offering Collect+, the UK's largest pick up and drop off network
Earn additional commission - Financial rewards for every parcel you scan
Best online brands - Give your customers access to the brands they love via our partnerships with major carriers and online retailers, including eBay, Amazon and Wish.com
Bespoke parcel technology - Provide the best in-store experience for your customers with bespoke technology including the Collect+ StoreScan app and self-adhesive label printer*
Drives more footfall - Customers can select your store to collect online purchases, send, or return their parcels, conveniently printing labels in-store
Differentiate from the competition - Stand out from other local stores by becoming a convenient solution to your customers' busy lives
*Print-in-store options are carrier dependent
Help and support